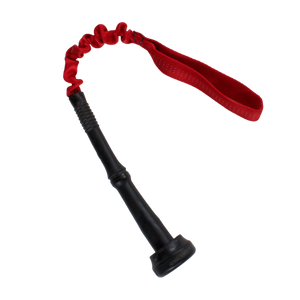 Cow Udder Bungee Tug
The combination of the Cow Udder Tug with a bungee, brings together the fun of a sturdy udder and a comfortable stretchy bungee to make an ideal tug toy. It is the perfect weight to toss and it fits nicely in your pocket. These toys have a slight "farm smell", which makes for an even more exciting tug!
Note:
Handmade in the U.S.A.
The udder come from the Midwest.
Available in assorted colors; please allow us to choose for your dog.
Supervise while playing and training with this interactive toy; remove any toy that has been damaged.
Due to the strong scent, never leave your dog unattended with this toy.
Durable material for gentle to moderate tugging.
Not recommended for dog that like to chew on toys or strong "tuggers".