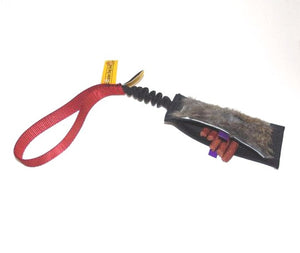 Reward Pouch
This toy has been designed so your dog will not tear it up the first time it is used. For added strength, the reverse side is protected by two layers of the nylon material forming the pocket.
Fill the toy with treats to make it even more rewarding!
IMPORTANT: This is an interactive toy for playing tug. Do not allow your dog to chew on it. Never leave your dog unattended with this toy. Remove and dispose of any toy that is damaged.