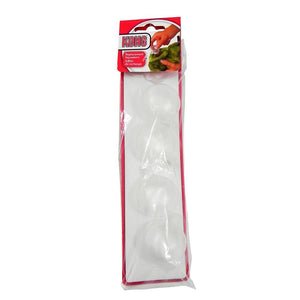 Replacement Squeakers ~ 4 Pack
Replacement squeakers can be used to replace any old or warn out squeakers. Keep your pet engaged and entertained by bringing an old toy back to life!
Facts:

Used for replacing old squeaker toys
Can be used for crafts and making your dog toys
Comes with 4 in a pack
For your pets safety, only allow pets to play with squeakers that are inside a toy.